President, Pastor Jonas Sommer
Pastor Jonas Sommer was born into an evangelical home on August 28, 1975 in the small town of Dois Vizinhos/Parana state, Brazil. His conversion took place in January 1994 during a Youth Meeting in the town of Porto União/Santa Catarina state and he was baptized the following year. In 1996 he felt called to the ministry. He took a preparatory course for church workers run by the Brazilian Seventh Day Baptist Conference and in May 1998 accepted an invitation to be a worker in the Joinville SDB church. After two years as a worker, he studied Theology at the Baptist Theology College in Paraná, completing his bachelor's degree in 2003. He was ordained to the pastoral ministry in 16 April 2005, becoming the Senior Pastor of the First Seventh Day Baptist Church in Joinville the same year. He is married to Clarice Kollenberg Sommer, whom he met at the Theology College, and they are have two children: Marcos Paulo, born in 2009 and Paula Hadassa, born in 2013.
As a Brazilian, Pastor Jonas loves Soccer and whenever he has the chance he plays with the young people of his church. He is passionate about preaching and the study of languages. Currently he is taking a Master Degree in Theology at Luteran University.
Since 2009 he works full time as Brazilian TIME Program director. They graduate the first TIME Class last February with 18 Students. The Brazilian TIME Program has a partnership with CESUMAR College to offer a Bachelors Degree in Theology. Their Students take 3 years course at SDB Brazilian Conference plus one year at CESUMAR. Currently they have 126 Students on TIME Program.
Pastor Jonas became involved with the SDB World Federation in 2003, when he helped with the organization and hosting of the 2003 Sessions in Brazil, translating the correspondence from Portuguese to English and English to Portuguese as needed, and since then has been greatly blessed by the friendships he made.He represented Brazil at the Sessions in 2008 and 2017, and currently serves as President. You can email him at the following address: jonas@cbsdb.com.br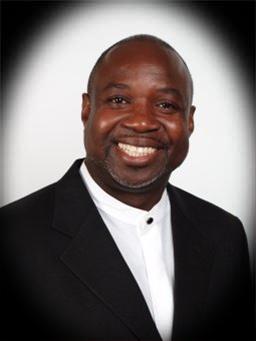 General Secretary, Andy Samuels
Pastor Andrew Samuels has been serving as the Pastor of the Miami Seventh Day Baptist Church in Florida in the United States since June, 1988. Born on the island of Jamaica in the Caribbean, he grew up as a third-generation Seventh Day Baptist and migrated to the United States when he was 20 years old. He made his first public profession of faith at age 11 and was baptized a few months later at his home church, Mountain View SDB.
His very first personal experience with the Seventh Day Baptist World Federation was in 1986 when the Sessions were held in Rhode Island in the United States. He was living then in New York City and working as part of the diplomatic delegation of the Permanent Mission of Jamaica to the United Nations. He remembers being asked by then World Federation Executive Secretary, Pastor Dale Thorngate, to obtain flags for each of the countries represented by the World Federation membership. He was able to borrow a flag from each country's Mission located in New York City and that enhanced a beautiful parade of flags at both World Federation and the USA and Canada General Conference in Massachusetts that year.
He also attended the World Federation Sessions in 1997 as an Observer, in his native land of Jamaica. Three years prior to that, his local Church in Miami, seized the opportunity to nurture a Church in Haiti which had recently decided to become Seventh Day Baptist. Since then, he has made about 10 trips to that country as a natural outcome of the establishment of that relationship. In 2003, he regards it as an absolute privilege to travel to Brazil for the World Federation Sessions there, and his passion to become a world-class Seventh Day Baptist was greatly enriched. At that World Federation Session, he was elected as Vice-President for North America. He was re-elected to that office in 2008, the year when he also served as President for the Seventh Day Baptist General Conference of USA and Canada. In addition to 25 years of pastoring the Miami SDB Church, he has done a short-term Pastorate at the Mill Yard SDB Church in London, England, as well as pastoring SDB Churches in New York City, New York and Fort Lauderdale, Florida.
Pastor Andy's desire to fulfill the Great Commission has led him to engage in mission trips to Malawi, Brazil, Haiti, England, and Jamaica. He lists his primary spiritual gifts as Leadership, Teaching, and Shepherding, with a secondary gift of Evangelism.
He believes that his international experience at the United Nations community in New York City, his relationships with the SDB Churches in the United States & Canada, England, Brazil, Malawi, Jamaica, and Haiti, plus his attendance at the past three consecutive Sessions of the SDB World Federation, have prepared him well to serve as General Secretary for this fraternal organization of God's people called Seventh Day Baptists. He aims to play his role in helping the Federation to achieve among member Conferences, its vision of quality communication services, meaningful fellowship, the coordination of mutual endeavors, and the promotion of the Gospel of Jesus Christ.
Pastor Samuels has a Bachelor's degree from Miami Christian College, and has done graduate studies at Knox Theological Seminary. He is also a graduate of the SDB TIME Program, and has served as an Instructor at both the Florida Leadership Training Institute and the South Atlantic Leadership Training (SALT) Institute, ministries of the South Atlantic Association of Seventh Day Baptist Churches in the United States of America. He was the author of the 2007 World-Federation sponsored SDB Week Of Prayer booklet, and has also authored one book, "From The Foundation To The Pinnacle", which is a chronicling of three decades of history of the Miami Seventh Day Baptist Church (1981-2011).
He has been married to Kay, an Educator, for 30 years, and they have two daughters, a son-in-law, and two grandchildren.
Assistant General Secretary – Pastor Michael Spearl
Pastor Michael Spearl was called to be a pastor in November 2006 by Union Station at Dunedin SDB Church (formerly known as Bradenton SDB Church).  This life change was a long time in the making, unexpected, and a rich blessing.  He became a follower of Jesus when only thirteen years old and was baptized at Ft. Lauderdale beach at the age of seventeen.  His passion became science and engineering.  Bachelor degrees in Chemistry and Electrical Engineering followed, then a master's degree in Electrical Engineering made his future look comfortable.  But when God wants to use us in another way, we should not be surprised when life doesn't go as planned.   Now, Pastor Michael says, "My passions have changed.  Now, I want to tell the story of Jesus and disciple others to become like Jesus."   He also had the opportunity to study seminary classes at Columbia International University, in South Carolina and now, he is pleased and blessed to assist the SDB World Federation in its mission and outreach.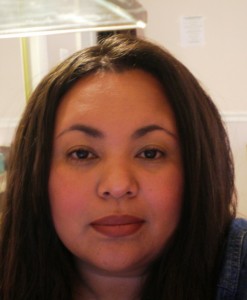 Recording Secretary, Karen Umana
I was born in El Salvador on April 21, 1979. My grandparents along with our 11 aunts and uncles raised me and my brother, then my parents after being able to save up enough, brought us to the United States in 1985. I was born into Christianity, so when we moved to California and immediately started attending church it was an easy transfer.  I accepted God as my Lord and Savior at the age of 13 and got baptized.  At that time I felt the music ministry was my calling, and so I worshiped God with my voice for years to come. In 1993 we moved to Maryland and I continued in the worship ministry in the new church we attended.  After graduation I started working with my dad at our family business and I've worked as an office manager for the past 15 years building my management skills as I go along. Working for the family business I was able to put my bilingual skills to work, those same skills have helped me not only at work but in the church. Sometimes translate for our English speaking members and our visitors into Spanish, as well as other jobs I've taken over the years like doing taxes for Liberty Tax, and working in a women's clothing store, and my latest venture, trying to get my real estate license. I have taken a few computer courses at the George Washington University adult center, and took courses in our local community college.  In my mid-twenties I started attending the Women's ministry meetings and loved it and God called me to serve as the women's ministry president for 2 years. When we joined the Seventh Day Baptist Denomination, I learned about many different ministries and events. I was blessed to meet Bethany Chroniger and we have become good friends. We attended events like NABWU and got the opportunity to attend the Baptist World Alliance in Hawaii in 2010 with the help of Robert Appel.  We were able to help out with a presentation for the young women's ministries and we had a blat. I have also attended "The Women of Faith" events for the past 4 years. Through these events I have been able to get closer to other women and it has changed me, and I've learned to love being a woman and learned about our roles in Christ.  My last calling so far came as our churches program secretary. I also served as recording secretary for our Eastern Association in 2010.   I've been serving as a secretary for 4 years while always helping as a children's ministry teacher also recently a youth ministry teacher as well as helping the music ministry with projecting the music slides in our church services with the help of my faithful helper Keila Velasquez.  I thank God for the opportunities he's given me in the different ministries I've served in so far. I have served in the church from a young age and cannot imagine not serving God or my church with the skills He has given me to help and do my part.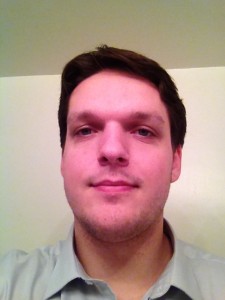 Treasurer, Gavin Fox
When asked to take over as treasure for World Federation I saw an opportunity to give back to the Seventh Day Baptist, and Christian community. I don't have any experience being a treasurer, but I feel like my accounting and business background will give me the ability to serve the board. I graduated from The Ohio State University in 2010 with a degree in accounting and became a Certified Public Accountant in 2011. I have served my church in Columbus, Ohio for many years through participation in many of their activities and have been looking for ways to expand on these experiences. Recently I have moved to Washington, D.C. where I work as a financial consultant for IBM. I look forward to working hard and being a diligent steward for this organization and for the people it represents for the rest of my term.
Vice-President for Asia – Pastor Al B. Paypa
Al B. Paypa, was born in a Christian family in the Philippines. His father was a pioneering pastor of the SDB ministry there. At the age of 17 he accepted Jesus Christ as Lord and Savior and was baptized through immersion. After feeling God's call to ministry, he attended and graduated from Baptist Theological College (BTC). Following his father's death (1997) in a car accident, he assumed his father's leadership as the president of the SDB Philippine Convention. He pastors the Lapu Lapu City SDB Church in Cebu and for a long period of time served as Director of the Philippines TIME training program.
Vice President for Africa – Pastor Canaan Phiri
Canaan Phiri was born to an SDB Preacher. He went to church almost every Sabbath. However he made a personal decision to follow Jesus at his first Youth Camp in 1974 in response to a sermon by Pastor David Clement Pearson, then a missionary to Malawi. He was then baptized on 31st August 1974 by Pastor Absalom K Harawa. In 1979, he accepted the Lord's calling to serve as a pastor and he started serving as an Associate Pastor for the Blantyre Churches.
Vice President for the Caribbean – Minister Claudia Ferguson
Minister Claudia Ferguson was baptised at the age of 9 years and has been involved in Christian ministry since then. She is World Federation Vice President for the Caribbean and, with the support of the Jamaica SDB Conference Missions Committee, led out in founding the Cayman Islands SDB Group for which she provides pastoral oversight. In the Jamaica Conference she is a past-President and serves as Chairman of the Evangelism Committee, President of the National Intercessory Prayer Force, and Secretary/Treasurer of the Jamaica SDB Bible Institute. She is a Conference Bible teacher, trainer, and church planter.
Vice President for North America – Pastor John Pethtel
John was not raised in a Christian family but through the ministry of a local SDB church and summer church camp came to know Jesus as Lord, Savior, and Friend. After serving SDBs in the United States and Canada in various roles over the last 20 years, John now serves as Director of Church Development & Pastoral Services for the SDB General Conference of the US & Canada. John is married to Tabatha and has two children, Xavier and Addison. He is a graduate of Salem International University (formerly Salem College), Denver Seminary, and is currently a doctoral student studying organizational leadership.
Vice President for South America – Douglas de Senne Machado
Douglas de Senne Machado was born to a SDB family in Joinville - SC, Brazil on June 25, 1983. Even before he was baptized at the age of 15, as a testimony he had accepted Jesus as his Lord and Savior, he was already helping the local church's Youth Ministry as secretary. He has also served for two terms in the National Youth Leadership board, as treasurer and as vice-president (2014-2018).
Even though Douglas is Brazilian, he's not really a soccer fan, but he does like to play it once in a while. His hobby actually is to create websites. At the age of 19 he built his first website for the Brazilian SDB conference and, by the grace and direction of God, he has made a career out of his hobby and since 2006 he has been a PHP web developer. Today he volunteers his service maintaining 7 different websites for the Brazilian SDB conference, the Brazilian TIME program and local Brazilian SDB churches.
In January of 2011 Pastor Jonas Sommer introduced Kamilla Bernardi to Douglas, with whom he fell in love and got married in November of 2013. They are now living in Curitiba and are members of the Bocaiuva do Sul SDB Church.
Since 2011 Douglas has had several opportunities to serve as English to Portuguese translator for Pastors Dale Thorngate (former WF president), Andrew Samuels, David Taylor and Brother Rob Appel during TIME seminars in Brazil. The Missionary Society invited him in 2015 to join Brother Clinton Brown in a mission trip to Mozambique and serve as a Portuguese translator. Douglas was the Host Committee chairman for the World Federation Sessions in 2017, which took place in Curitiba - PR - Brazil.
Executive Director, Seventh Day Baptist Missionary Society – Clint Brown
Clinton R. Brown took on the duties as the Executive Director of the Seventh Day Baptist Missionary Society in 2011. Prior to this appointment, he received graduate and undergraduate degrees in business administration and history. His previous experiences included service overseas as a medical NCO in the US military, and US work place employment in marketing, communications technology, finance, and asset control and logistics. He is licensed to preach and an ordained Deacon of his local SDB church in Ashaway, Rhode Island and served for more than a decade as the youth minister of the Texarkana SDB Church in Arkansas. Including his time in this position, Director Brown has worked, visited, or ministered in over 45 countries accumulating more than 5 years of direct cross-cultural interactions with people groups all around the globe.